New Construction at the Farm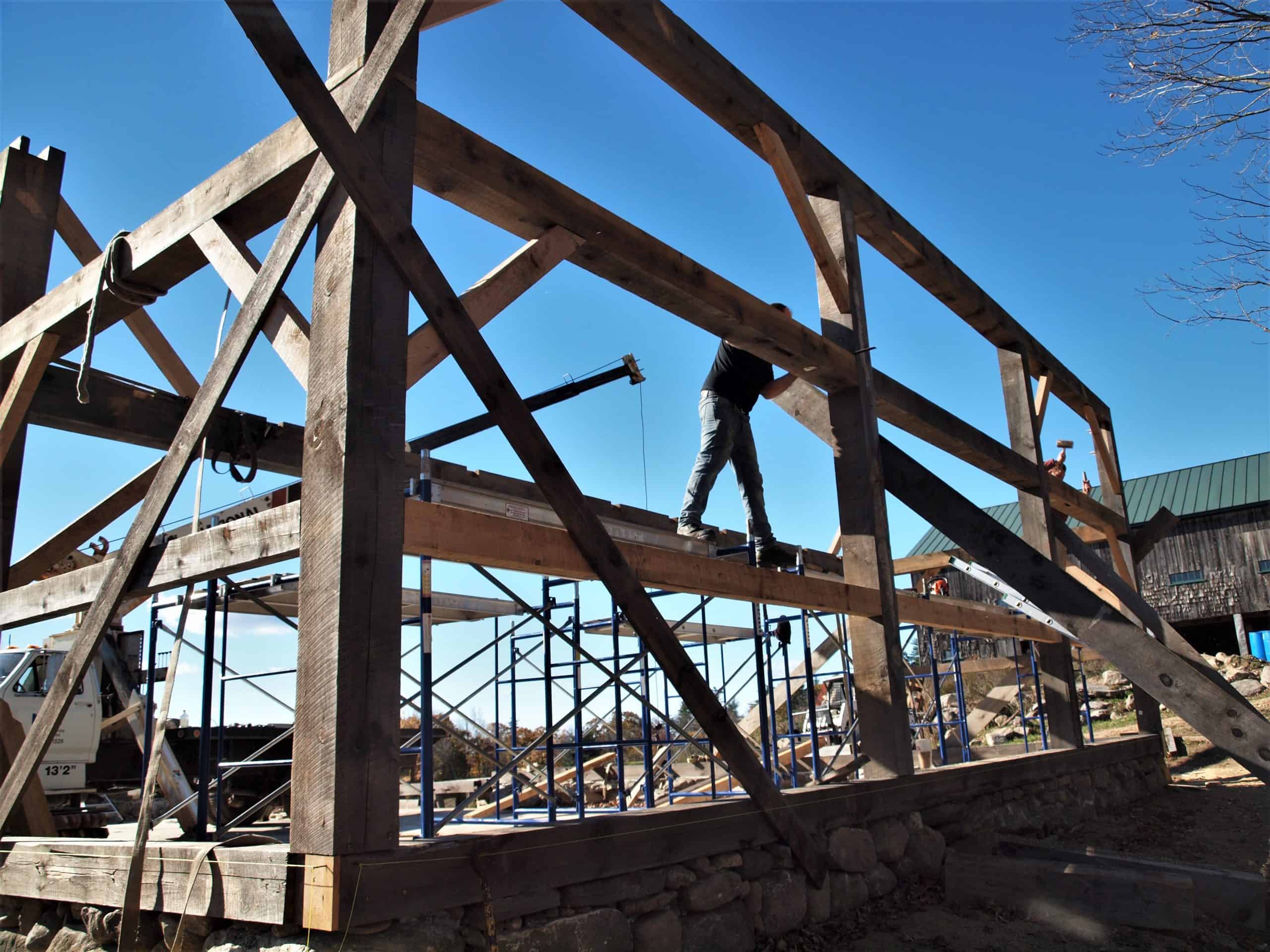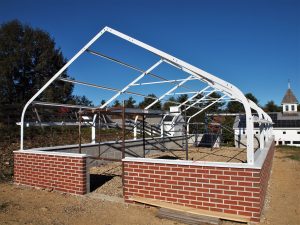 Lots of exciting new construction is taking place at Sanborn Mills Farm this fall.
The brickwork and frame have been installed for our new/old 18×32 Lord and Burnham Greenhouse, which is located on the hill behind the Main House. This 100-year-old iron, wood, and glass greenhouse was part of an estate in Massachusetts and was donated to the Farm in 2019. It's an old greenhouse, then, but new to us. 
Before the glass can be installed, several missing wooden parts need to be replaced and will be crafted by hand over the winter. Before the snow arrives, the top of the brickwork needed to be covered with a sill, and once the sill was installed, the frame was put up.
Meanwhile, up at the Merrill Farm, a new post-and-beam barn is being constructed by Steve Fifield and his team. This barn has been in the works for a while; much of the timber was sawn more than a year ago in order to have adequate time to dry. When completed, the new Merrill barn will include a repair shop, a sanitary vegetable washing station for our CSA program, an office, and other uses.