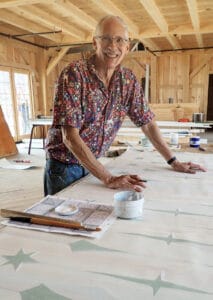 Robert Braun is a versatile and accomplished illustrator. He has worked as an Art Department illustrator on films including The Manchurian Candidate, The Departed, Revolutionary Road, and The Great Gatsby. Stage credits include working as an Assistant Designer on Broadway shows such as On your Toes, Into the Woods, and 42nd Street, as well as many productions for the Washington and Metropolitan Opera Companies.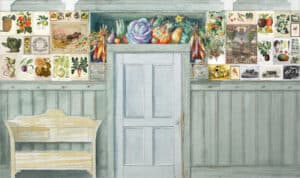 In 2017 & 2018, Bob worked on a design for the new entry to the Main House and new Carriage Barn complex. True to our goal of bringing the best of the past into the future, Bob is employing traditional decorative styles such as trompe-l'oil (French for "deceive the eye") to depict architectural features and food grown on the farm. He is utilizing modern resources such as the internet to gather 19th century horticultural and agricultural prints for creating collages.
In October of 2014, Robert Braun was an Artist-in-Residence at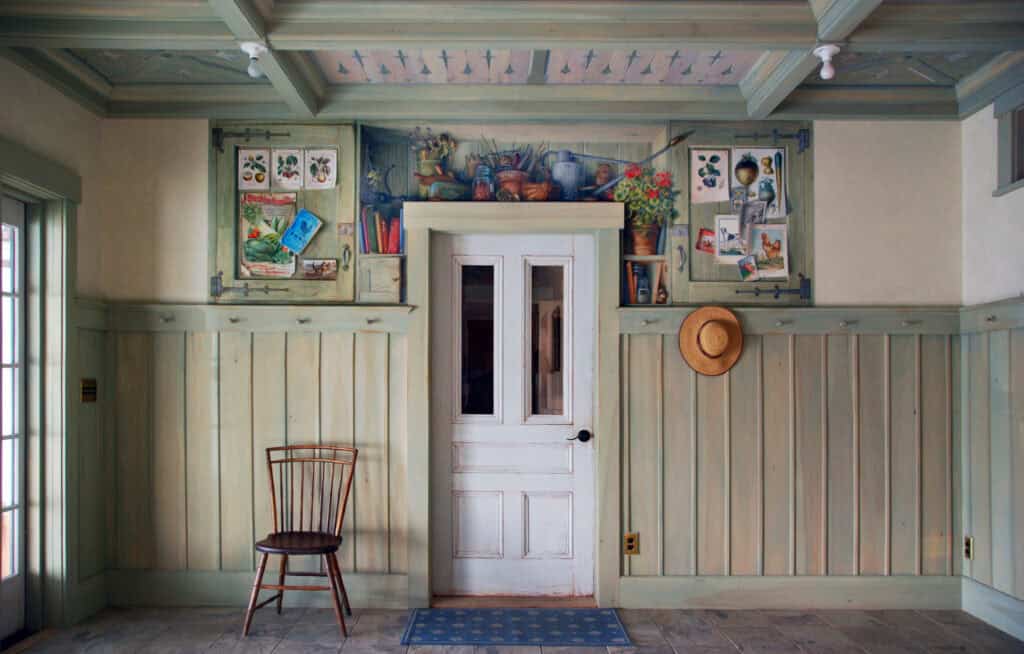 Sanborn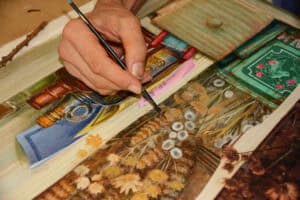 Mills Farm, sketching, painting, and learning about traditional timber framing from noted timber framer and historic restoration specialist Steve Fifield of Canterbury.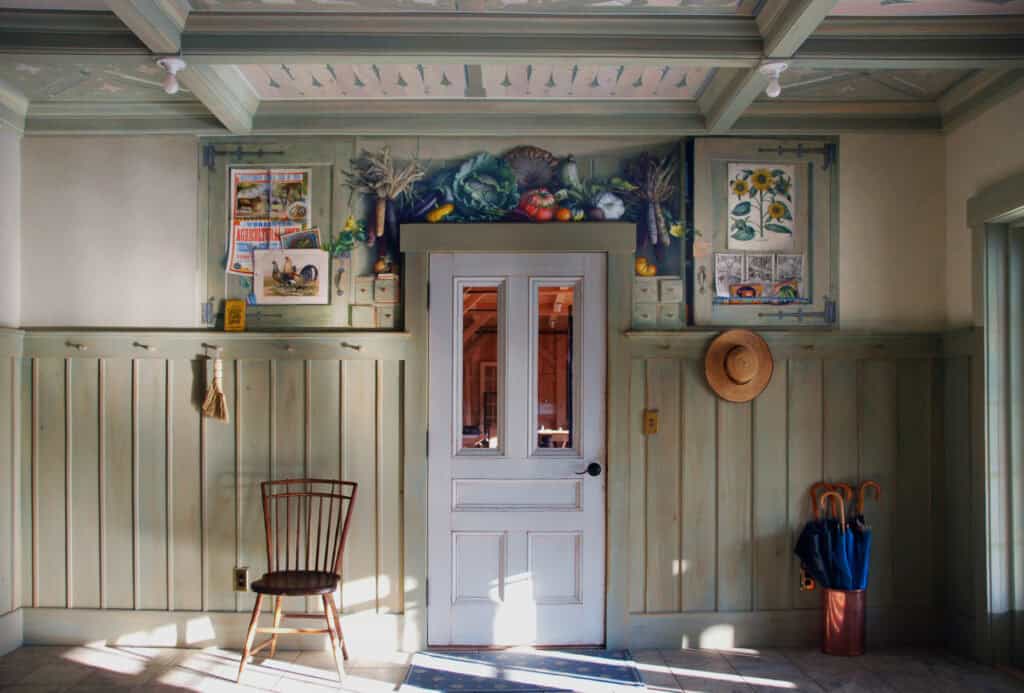 While in New Hampshire, Robert presented his widely acclaimed lecture Magnificent Barns!, which explores the achievements in architecture, agriculture, and design made by the Shaker communities in the building of their major barns during the 19th century. Agriculture was one of the principle economic enterprises of the Shakers and their efforts toward perfection and achievements as innovators resulted in the construction of some of the most notable barns of their era.
The lecture included more than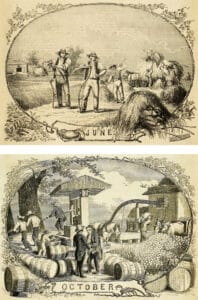 160 archival photos, maps, and drawings of historic barns and a selection images created by Braun for the Shaker Barn Project, a series of paintings, scale drawings, and models that both document and illustrate a number of important Shaker barns as they were originally built.
Representations of livestock and poultry known to have been raised by the Shakers or typical of the era and geography enliven Robert's paintings and expand the subject to include animal husbandry. Magnificent Barns! was originally presented in 2013 at the Shaker Seminar at Mt. Lebanon, New York, an event that also included an extensive survey of the barns in New York State.
For information on hosting the Magnificent Barns! lecture or to purchase full size giclee prints of Robert's paintings, please contact him at:
Robert Braun
43-01 46th St, Apt #2K
Sunnyside, NY 11104
rbraun@nyc.rr.com