Blacksmithing
Blacksmithing workshops were the first traditional craft courses taught at Sanborn Mills Farm. Now, over 15 years later, we continue to value the vital role this craft played in the everyday life and survival of New Englanders. We are dedicated to developing new blacksmiths through our diverse course offerings. 
Our well-equipped Blacksmith Studio is in a timber framed structure located in a quiet corner of the farm. It has four student forges and a teaching forge, all fueled with coal. Each forge is equipped with an anvil, a vice, hammers and tongs, and a quench barrel. Students are welcome to use the wide range of tools in the studio. Personal tools are welcome, as well.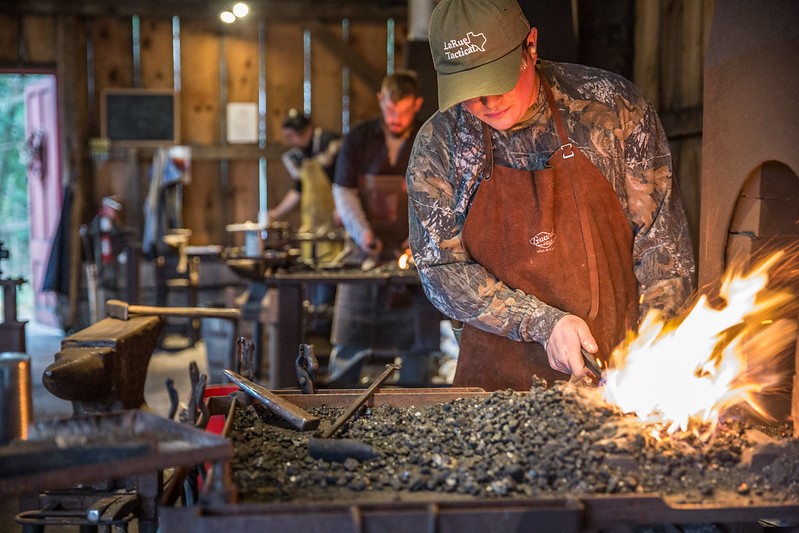 Our Blacksmithing Instructors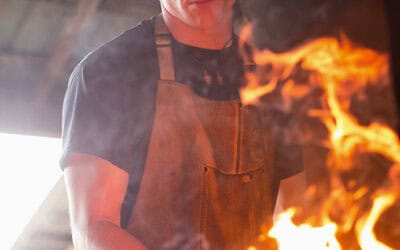 BlacksmithingJordan LaMothe Jordan is a bladesmith hailing from Hebron, NY. "The knife is the oldest and most useful tool that humans have, and I consider it a privilege to be able to participate in the continuation of this ancient craf. It is a delicate task that...
read more
Address
7097 Sanborn Road
Loudon, New Hampshire 03307