Working With Draft Animals
Working with oxen and draft horses on farms and in the forest is an essential part of New England's heritage. Draft animals are particularly well-suited to the challenges of working the hilly landscape and rocky terrain of this region. Sanborn Mills Farm is dedicated to preserving these skills and shares them through workshops and mentoring programs.
Participation in draft animal workshops is a unique opportunity to learn from master teamsters and gain hands-on experience with well-trained animals that are engaged in meaningful work. Our instructors are highly skilled, patient, and teach using time-honored methods. Draft animal workshops are focused specifically on the skills and equipment needed to work with draft animals safely and effectively. They are designed to build up skills in different areas including plowing, planting, harvesting, pulling carts and scoots, and logging in the woods for lumber and firewood. Scheduled Draft Animal Workshops are on our Workshop Calendar.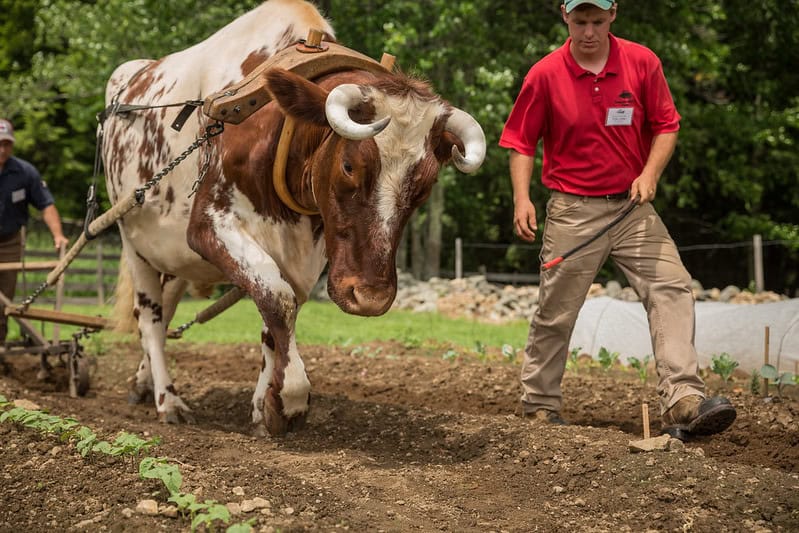 Before Your Workshop
In addition to our curriculum, we want to ensure that your specific learning goals for attending a Draft Animal Workshop are met. Our instructors will reach out to all registered students at least two weeks prior to a workshop start date in order to learn about your Draft needs.
Private Instruction & Consultation
We are happy to extend our teaching to one-on-one training sessions for teamsters. Customized, on-site training is available at the Farm. Students are encouraged to bring their own working steers or oxen, but can choose to work with the Farm's well-trained teams.
Can't move your pair? Our teamsters also offer off-site training and consultation. Having one of our teamsters visit your farm and make recommendations is a powerful way to move to the next level of productivity with oxen.
Cost of one-on-one sessions is determined by the type of training requested and the duration of the session. To learn more about these options, contact Farm Manager Ray Ramsey or call the Main Office at 603-435-7314, weekdays from 9:00 a.m. to 3:00 p.m.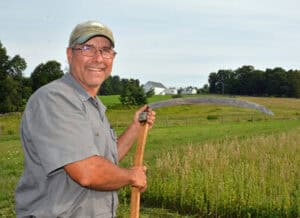 Ray Ramsey
Ray is the Sanborn Mills Farm Manager and one of the farm's ox and horse teamsters. Ray has a background in traditional farming from Indiana. He also oversees the vegetable and grain programs, with bonus skills in welding and blacksmithing.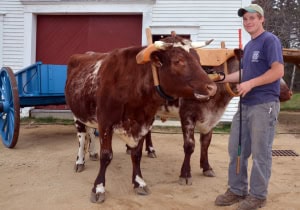 Tyler Allen
Tyler is the livestock manager for the farm, as well as the ox teamster. Tyler grew up in New Hampshire in the 4-H working steer program, showing at state fairs. He graduated from SUNY Cobleskill with a BA in Agricultural Business. Tyler drives both oxen and draft horses. His roles include plowing, harrowing, logging, and providing firewood for the farm.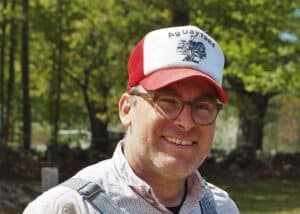 Lars Prillaman
Lars joined the farm in May of 2021 as one of the farm's teamsters. He grew up in Jefferson County, West Virginia where his dad had a Percheron gelding, Roy. Although Roy did not do farm work, he was a source of inspiration to learn to farm with draft animals. Lars believes that patience, routine, and approaching horses with respect helps create a sound partnership between a teamster and their horses.