Blacksmithing: Wood Chisel & Draw Shave – Cancelled
August 16, 2019 @ 8:00 am

-

August 18, 2019 @ 4:00 pm

$375.00
Time: 8 am to 4 pm each day
Materials/studio fee: $30 payable during registration.
Meals: Lunch featuring our farm grown food is included
Instructor: Joel Tripp
Workshop Size: This workshop can accommodate up to 4 students and needs a minimum of 3 to be held.
In this 3-day blacksmithing workshop students will make a two tools that all woodworkers will find helpful – a wood chisel and a draw shave. Using a coal forge and standard blacksmithing skills students will expand their knowledge of how to bend and shape metal. Students will learn how to harden and temper edges and how to weld mild st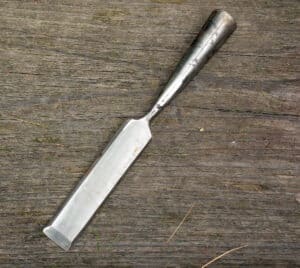 eel with tool steel to create the working edge of the chisel.
The forge welding process will be used to create the shank and ferrule of the chisel. Roughed out hardwood handles will be provided and customized during the workshop to complete each tool.
This workshop is best suited for people who have experience in the managing a coal fire and the basic blacksmithing skills of drawing out, upsetting, punching, drifting, and forge welding.

************************************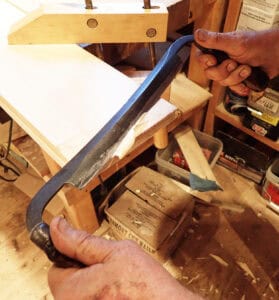 If you are traveling from afar and would like to learn about housing at Sanborn Mills Farm, click here . If you decide you would like to stay at the farm after registering, please contact the office at 603-435-7314 weekdays between the hours of 9 am and 3 pm to check on availability.