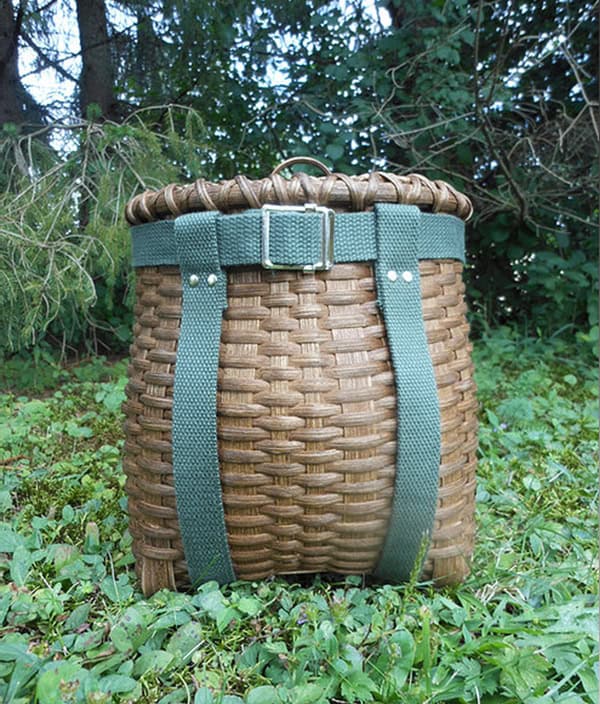 Linda Scherz (Allen)
Linda hails from northern New York state. She has been making baskets for over 25 years and specializes in the Adirondack Pack Basket. In the early 1990's she opened a shop in her home and in 2004 she launched her website. Linda enjoys working with a variety of materials, including reed, bark, and waxed linen. When able she enjoys being out in nature and harvesting white pine or red pine bark from downed trees. She likes to incorporate woodsy elements into some of her baskets.
​Linda continues her basketry education attending workshops and conferences with other professional basket makers. She also exhibits in select shows and conferences. She was awarded "Best in Show for Fine Art/Craft: Body of Work" at the 2012 Annual Fine Furnishings Show in Providence, RI. In 2013 and in 2015 her baskets were selected for two traveling exhibits sponsored by the National Basketry Organizations – the 2013 "All Things Considered VII" exhibit held in Gatlinburg, TN and the Fuller Craft Museum in Brockton, MA and the "All Things Considered VIII" held in St. Paul, MN and Harvard, MA. ​
For more on Linda, visit her website: www.AdirondackBasketry.com
Address
7097 Sanborn Road
Loudon, New Hampshire 03307