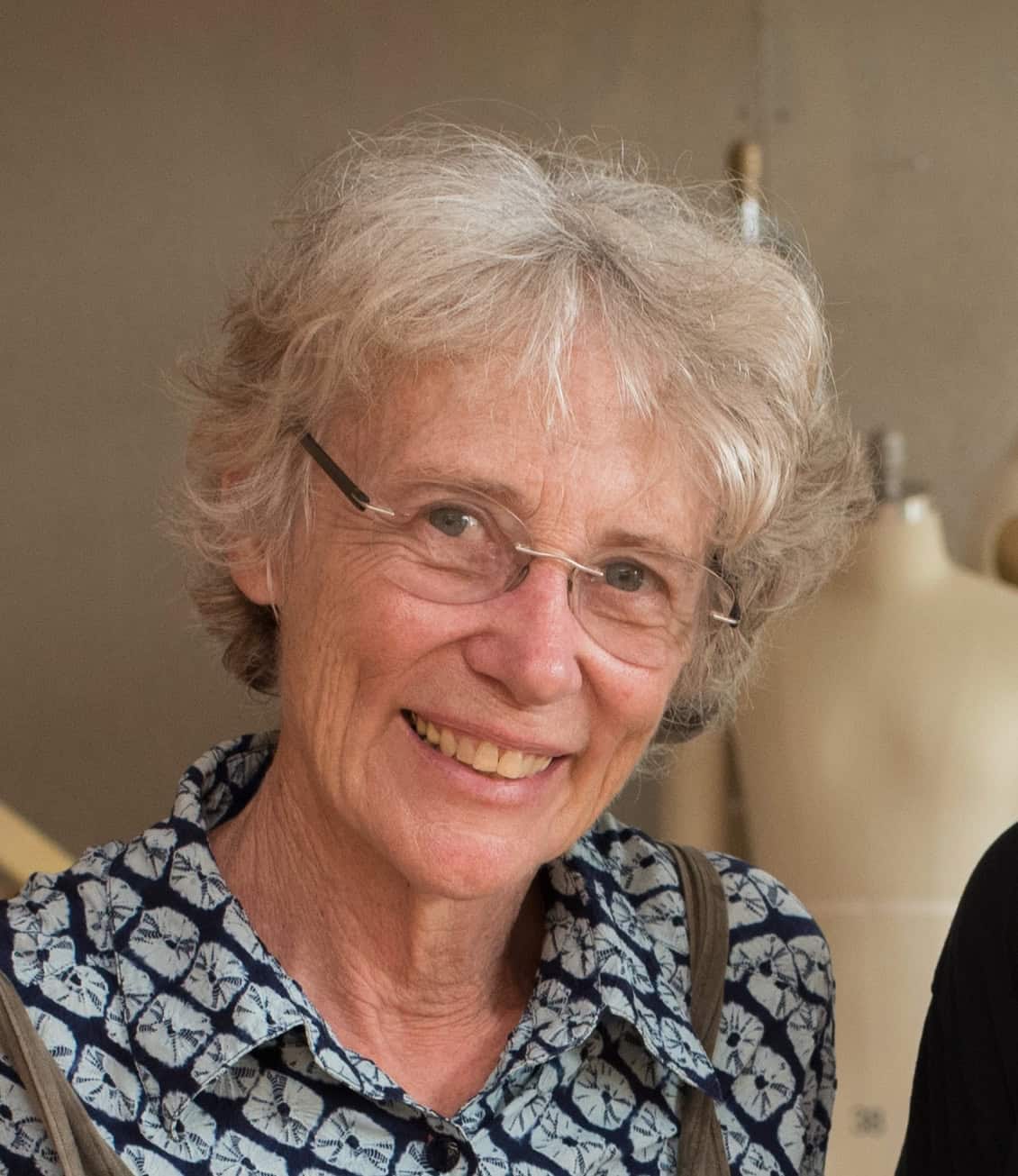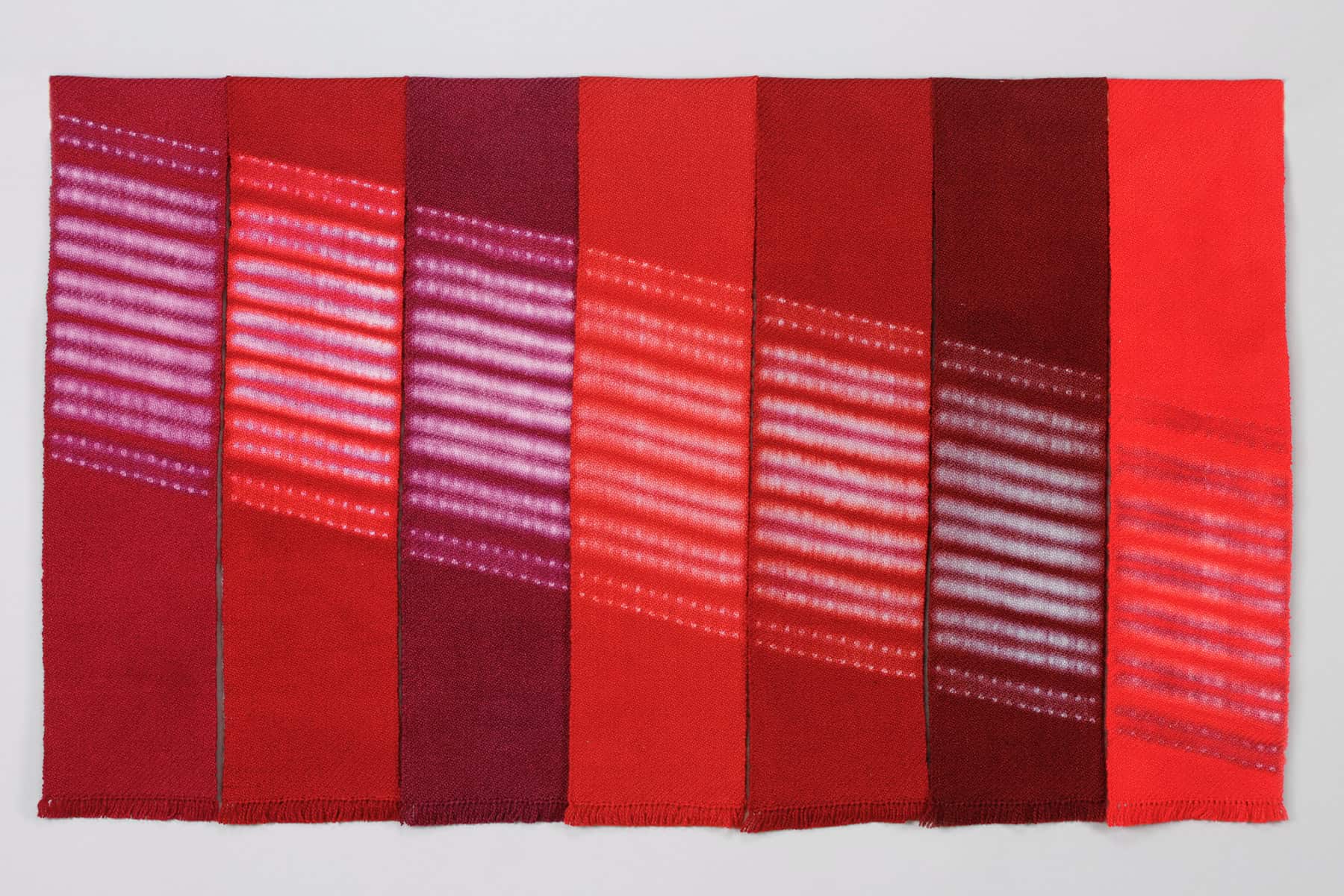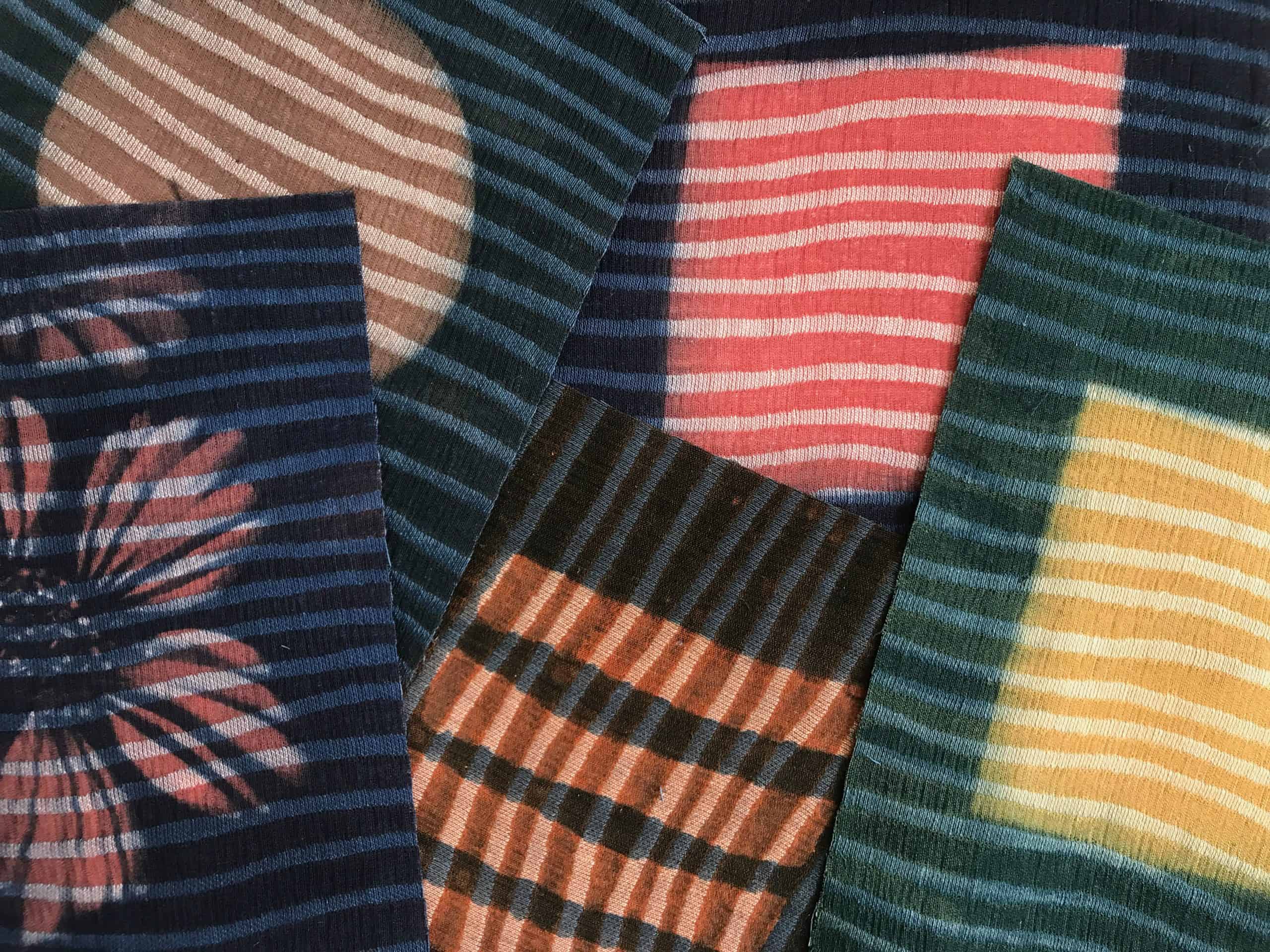 How would you describe your work and what you do?
My personal textile work closely integrates both weaving and dyeing. I use the process of woven shibori resist, an original technique. that allows me to weave my own fabrics while inserting woven threads that act as a revisit for dyeing. Although I have used many different types of dye in the past, since 2008 I have used natural dye exclusively.
When did you learn your craft and how did you learn/who taught you?
I have been involved in textile making for many years and have had numerous teachers over the years, both technical and inspirational. The great teachers have always given me something to think about, something to process, and finally to make my own.
What is the first thing you remember making?
As a small child I took scraps of cloth and made clothing for my dolls.
What is the most rewarding part of your work?
Learning and integrating new lessons, information, or processes is a great inspiration.
Does teaching help inspire your own creativity?
Teaching has been an important part of my textile life. I taught a professional textile program at Haywood Community College in NC for 30 years before retiring to full time work in the studio.  The teaching of natural dye has been one of the motivating factors in my continuing to learn and understand the natural dye process and possibilities.
What influences/who inspires your work?
 I continue to look to traditional dyers of the past and present who create beautiful, long-lasting color using a limited palette of dyes.