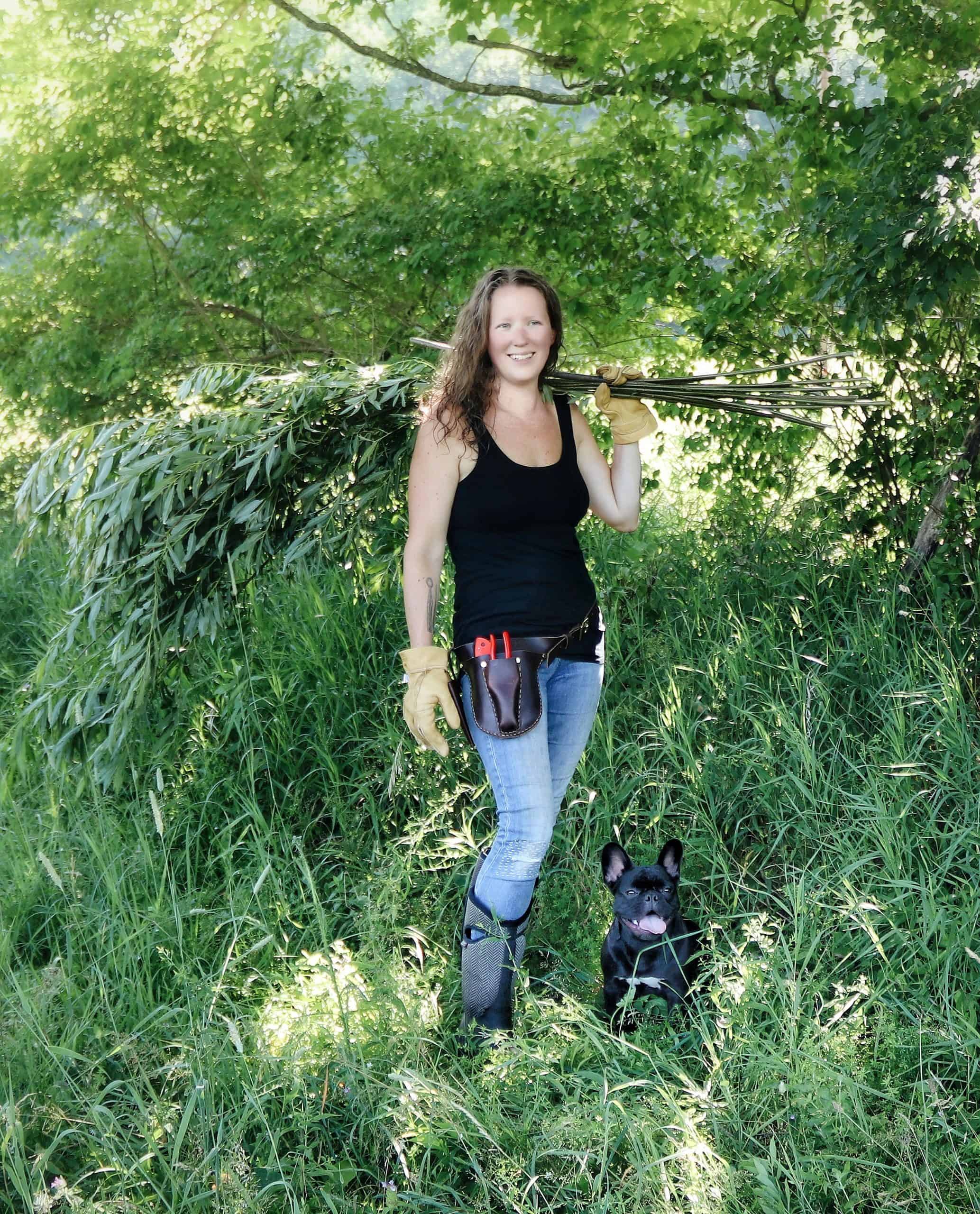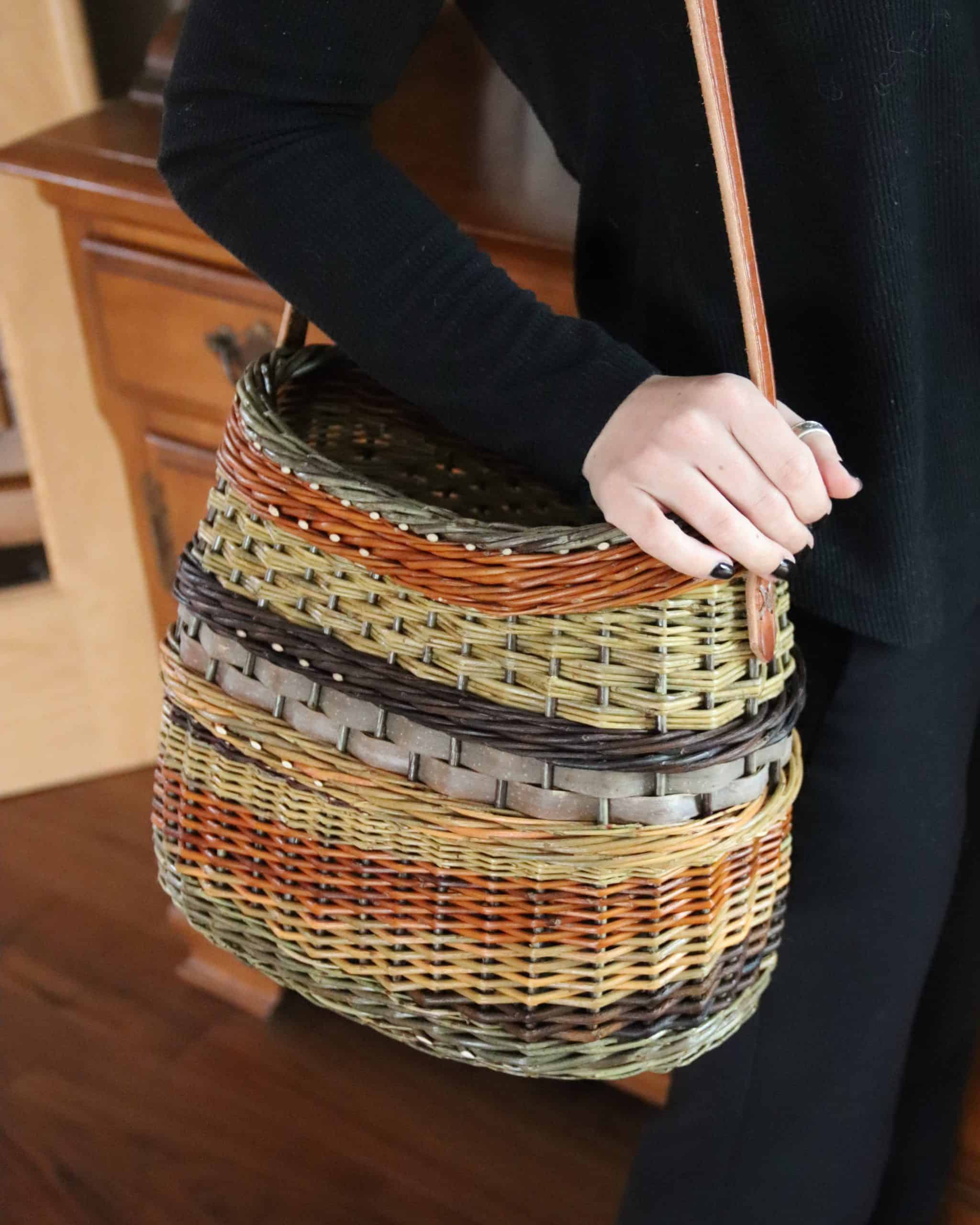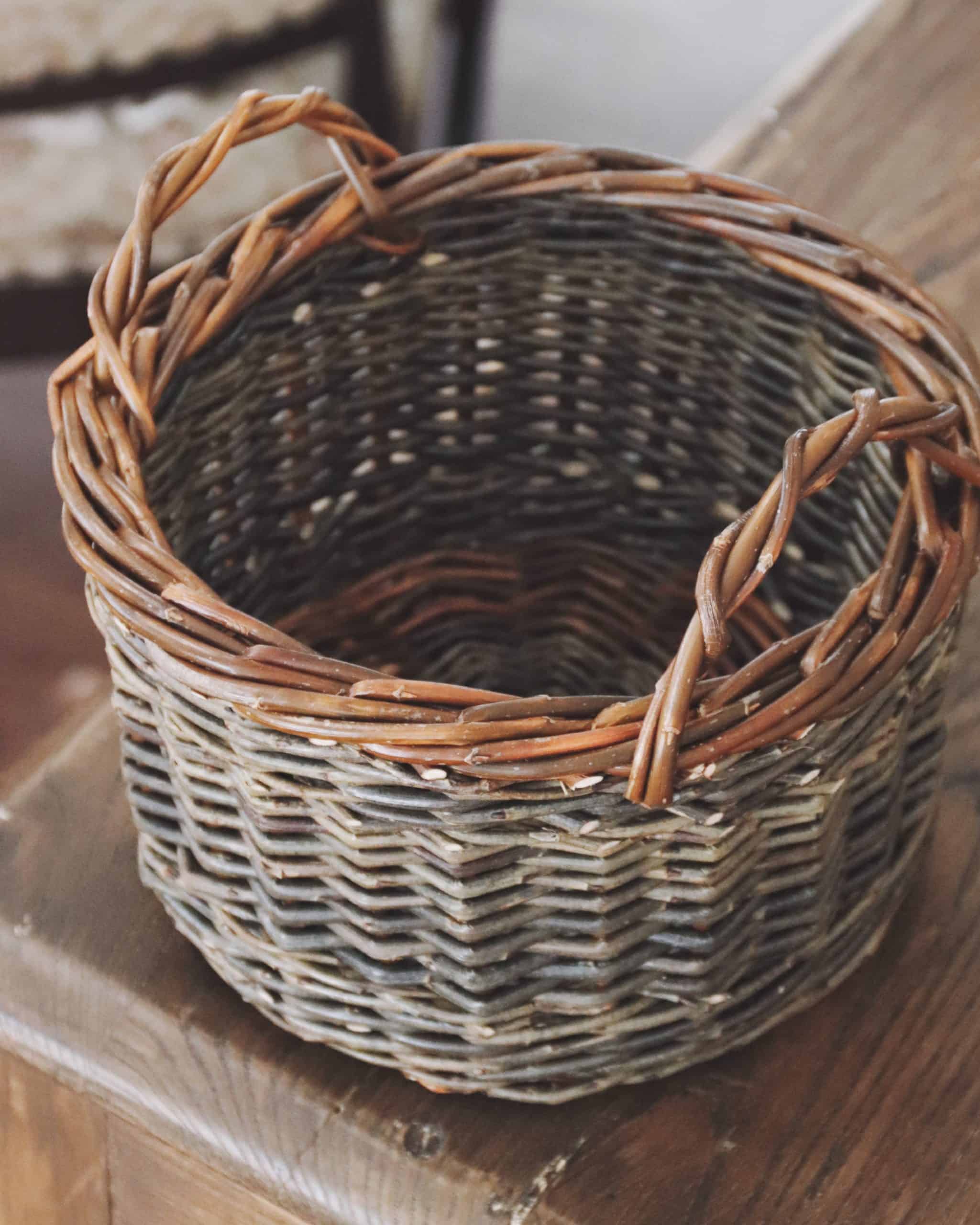 How would you describe your work and what you do?
I am a craft artist that grows, harvests and and works with willow and willow bark to make baskets.  A large part of my work is dedicated to teaching willow basketry to help promote the craft here in the United States.  
When did you learn your craft and how did you learn/who taught you? 
I started several years ago by taking a class at a local community center and immediately knew I wanted to learn more.  Over the years I have traveled to study with many makers and artists from the USA, Denmark, Canada and the UK.  Two of my primary mentors are Lene Rasmussen of Lakeshore Willows and Jo Campbell-Amsler of Willow Ridge Baskets. 
What is the first thing you remember making?
The very first basket I made, I had no idea what I was doing.  I gathered a bunch of fresh weeping willow branches (which I now know is not the correct material) and put together what I would call a very wobbly and rustic basket.  Even though it's not a very functional basket, it introduced me to the idea of gathering materials and working with my hands to create something, which quickly facilitated my obsession with basketry.
What is the most rewarding part of your work?
The most rewarding part of my work is getting to teach.  I love introducing the craft of willow basketry to people who have never worked with their hands to create something both beautiful and functional.  There is something magical about your first basket, and I love being able to guide students on this journey of discovery. 
Does teaching help inspire your own creativity?
Teaching most definitely helps inspire my creativity.  Working with beginners, I get to see this craft through fresh eyes and ideas each time.  After watching a group of students engaged in making baskets and thoroughly enjoying their experience, I can't help but feed off of their positive energy.   
What influences/who inspires your work?
I am largely influenced by other basket makers from around the world.  Basketry is a craft that has always been an expressive art form, and places like Pinterest and Instagram have been a great place for me to find constant sources of inspiration. There is so much to learn about basketry that I feel I will be forever inspired by the variety of materials and techniques to be explored. 
Check Out Sandra Kehoe's 2022 Workshops here