Our Crops
Hay
We farm 20 acres of hay, harvesting twice a year, once in the late spring and once in the late summer. Our hay is baled and stored in the Grano Barn, and most of it is fed to our draft oxen and horses, though we do sell some hay by request.
Corn
We farm corn for milling into livestock feed and corn flour. A small amount is milled for a specialty corn whiskey distilled by Cold Garden Spirits in Canterbury, N.H. Our unmilled corn is also used for livestock feed.
Other Grains
Flax and Willows
We grow 2 acres of flax and then process it using traditional methods into fibers for our linen-weaving classes. Our patch of willows is farmed and harvested for materials for our willow basket-making courses.
Vegetables, Melons, and Fruits
We raise vegetables in hoop houses as well as on open ground. Sanborn Mills Farm is dotted with older fruit trees, including heritage apples. We harvest our vegetables, melons, and fruits for our Community Supported Agriculture (CSA) 
Meat
Our hogs and chickens are raised in the open air and fed corn and other feeds that we grow ourselves. As we increase production and expand into beef, we will offer our meats, including processed meats such as bacon and sausage made from our pork, for sale through our Community Supported Agriculture (CSA) program.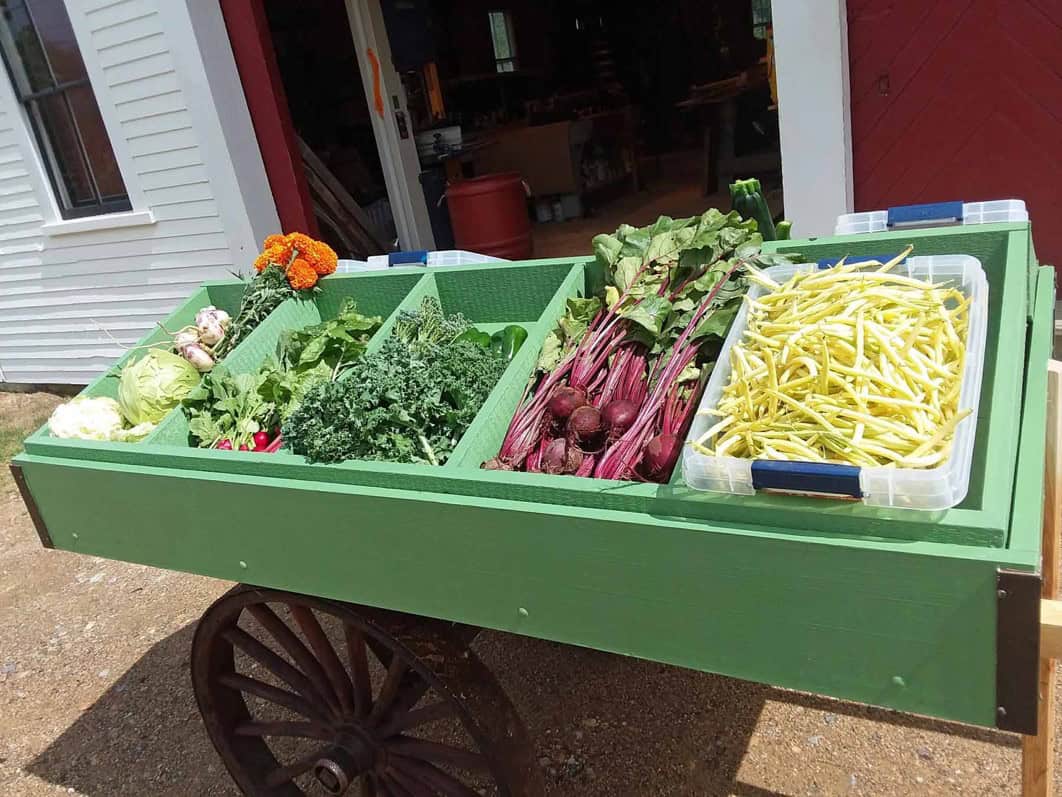 Address
7097 Sanborn Road
Loudon, New Hampshire 03307