Sanborn Mills carries out selective logging in the extensive woods surrounding the farm using draft animal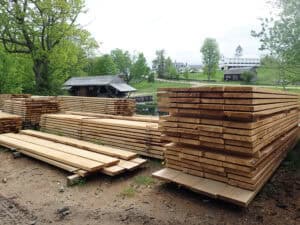 power. Logs are sawn out to custom timbers and boards using our historic water-powered sawmill.
Currently, most of the wood harvested and sawn at the farm is being used in the renovation of the Sanborn Barn and other building projects that will support future educational programs.
Pricing of custom sawn timbers is available upon request.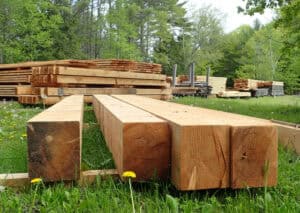 Slabs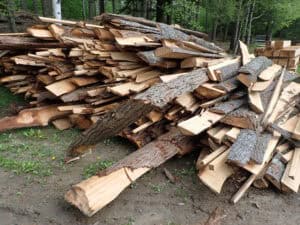 Slabs from sawing out logs (roughly 3 feet in length) are free for the taking, with the exception of oak.
A contribution toward the upkeep and maintenance of our farm is appreciated.
Contact Farm Manager Tim Huppe at (603) 568-7388 for details on pricing and availability of wood products.