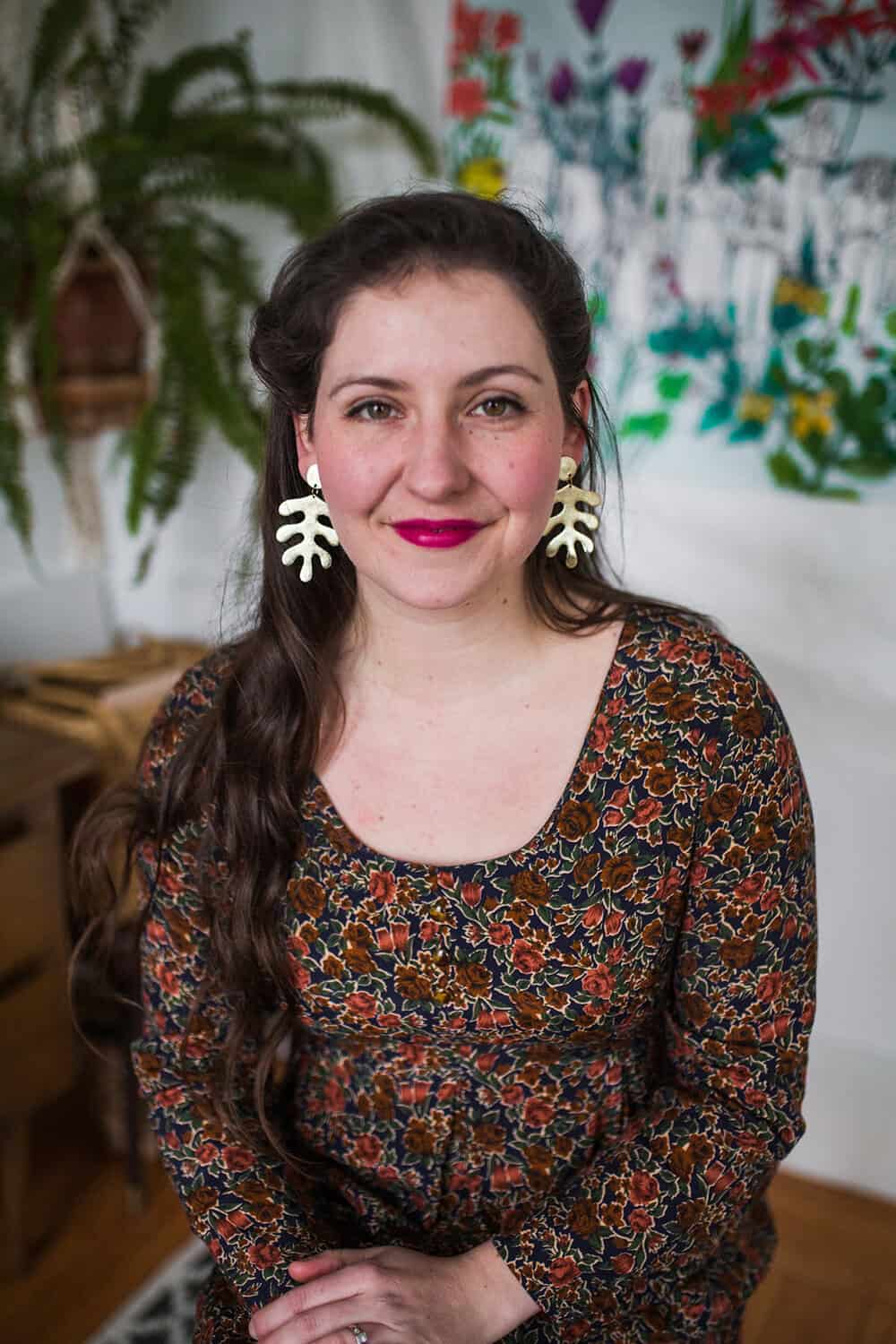 Sarah K. Benning
With 8 years of art school under her belt, Sarah is the creative force behind the studio. She grew up in Baltimore city and had the good fortune of attending the Baltimore School for the Arts before continuing her education and receiving a BFA from the School of the Art Institute of Chicago in 2013.
She found her way to embroidery as a hobby when she worked as a nanny after college. Through lots of experimentation and trial and error, she taught herself to stitch and—a bit by accident—built a business as an artist.
Inspired by houseplants and mid-century design, Sarah draws and stitches each and every piece created in the studio. She loves the slow, intentional, and meditative qualities of embroidery and can't think of a better way to spend her time than curled up on the couch with some stitching, a warm beverage, and the family cat Quiqueue. 

Address
7097 Sanborn Road
Loudon, New Hampshire 03307