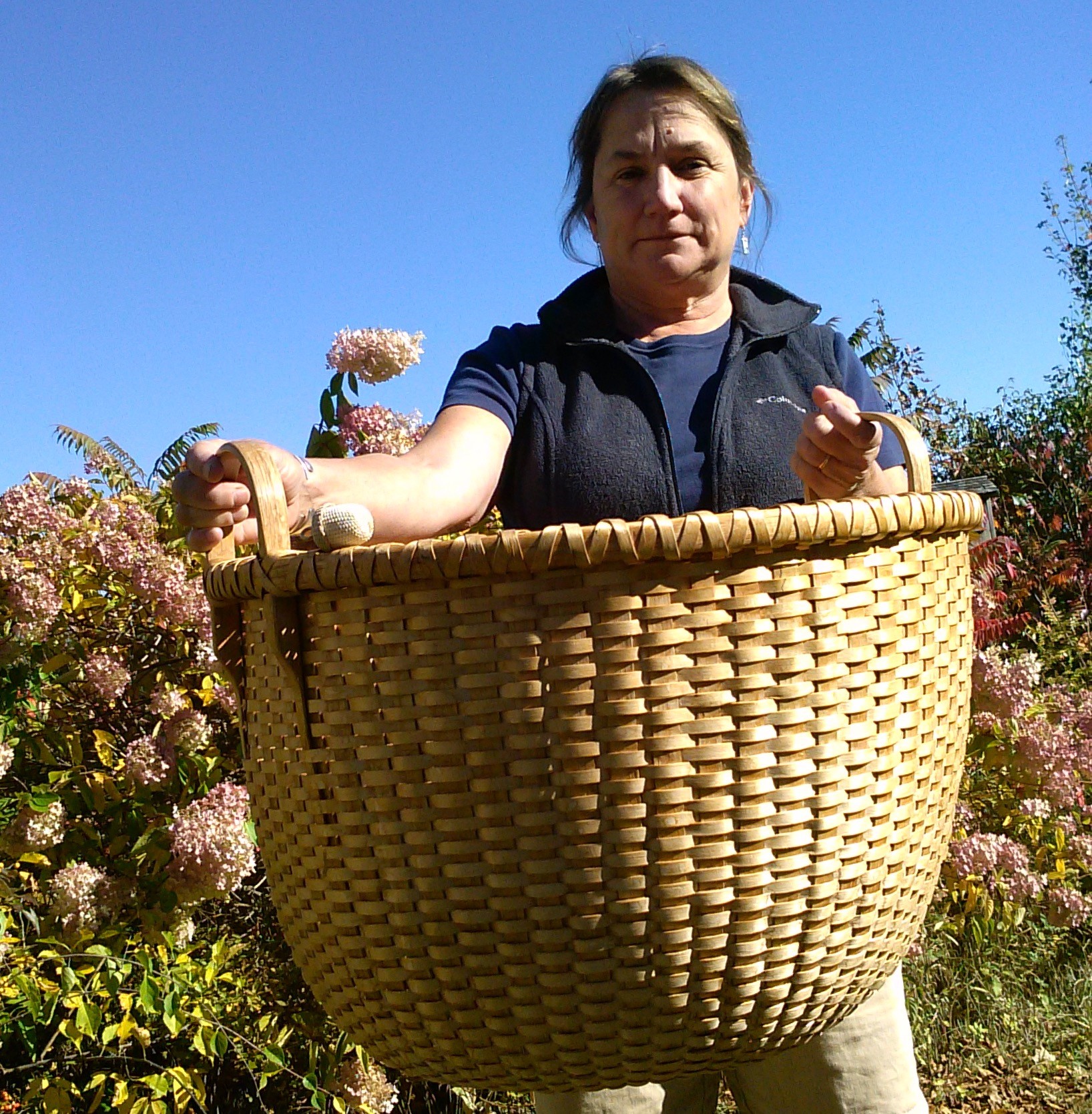 Alice Ogden
Alice Ogden of Salisbury, NH is a traditional Black Ash Basket maker.  She has been making baskets for over 40 years.  Her baskets are made from the wood collected from the woods and swamps of NH by Alice herself.  None of her materials are store bought.  Some of her achievement's include:
She has been a member of the League of NH Craftsmen since 1980 and was their annual ornament maker in 2013 making nearly 5,000 basket ornaments. Member of the N.H. State Council of the Arts since 1992. Teaching artist in residency programs across New England.
Recipient of the Individual Artist Fellowship from the NH State Council on the Arts in 2012. And Recipient of the Regional Art Fellowship, New England Foundation for the Arts in 1995.
Baskets featured in the Cole-Ware Collection of American Baskets, Renwick Gallery of the Smithsonian Art Museum (2013), Martha Stewart Living , American Made, featured article 2018.
Address
7097 Sanborn Road
Loudon, New Hampshire 03307