Support Sanborn Mills Farm
Your contribution will be used to keep the cost of Sanborn Mills Farm's workshops low, so that more people can come away from their experience with the sense of accomplishment that results from working with one's hands. In addition to championing artisanal craft, our programs try hard to use our natural resources sustainably.  For instance, our regeneratively farmed natural dye garden, our flax field, and the fleece from our sheep, are all used in our fiber workshops. Nothing goes to waste.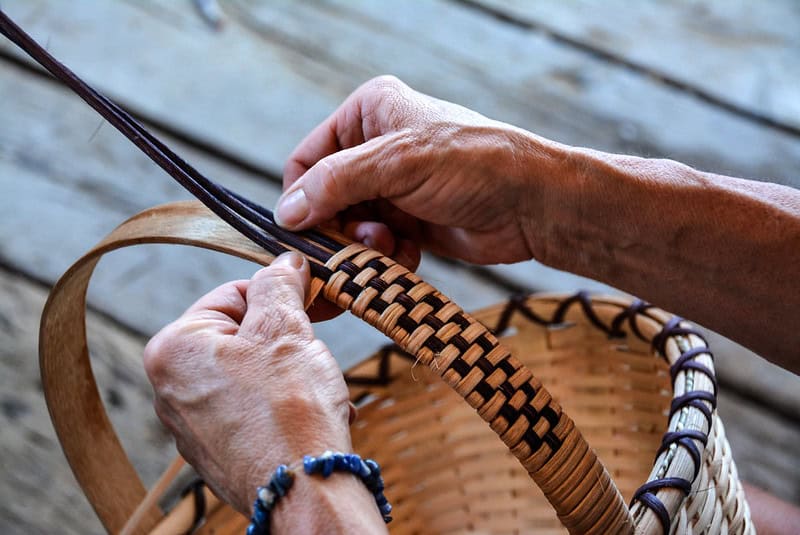 "He who works with his hands is a laborer.
He who works with his hands and his head is a craftsman.
He who works with his hands and his head and his heart is an artist."
― Saint Francis of Assisi
The Founding and the Future of Sanborn Mills Farm
Colin and Paula Cabot bought Sanborn Mills farm from the Sanborn family, who settled the land in 1770, and began renovations in 1997 in order to preserve the farm and transform it into something that would have a meaningful future. In the summer of 2016, the Cabots transferred ownership of the entire farm to the non-profit known as Sanborn Mills, Inc., a 501 (c) 3 registered New Hampshire charity and a supporting organization of the
New Hampshire Preservation Alliance.
The buildings have been remodeled to provide overnight sleeping quarters and a farm-to-table kitchen to serve our workshop participants. The Cabots have established an endowment as a dedicated fund of the
New Hampshire Charitable Foundation
to provide ongoing upkeep of the farm's infrastructure in order to keep the cost of programs low for as many people as is possible.