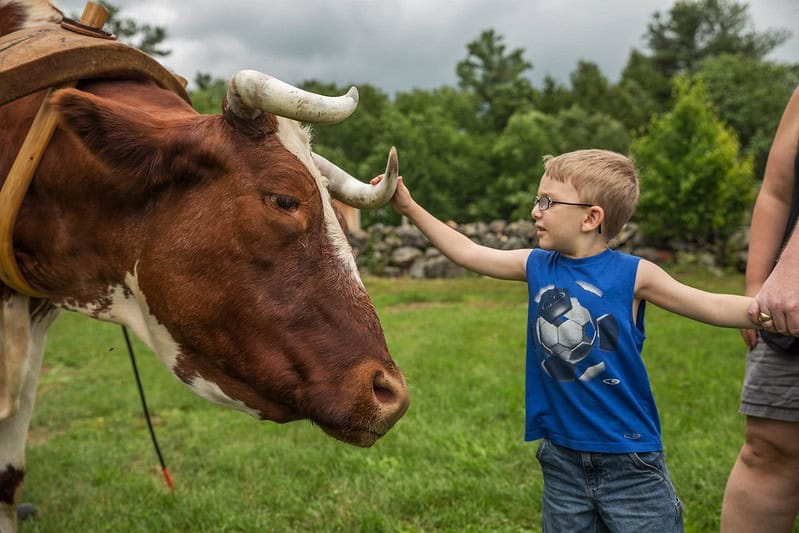 Sunday, June 18th, 2023. | 10am – 3pm
Join us at Sanborn Mills Farm for a summer day to visit our gardens and historic structures, see our water-powered mills, learn about working with draft animals, and meet our staff and workshop faculty. Light refreshments will be for sale and there will be live music in the historic Sanborn Barn.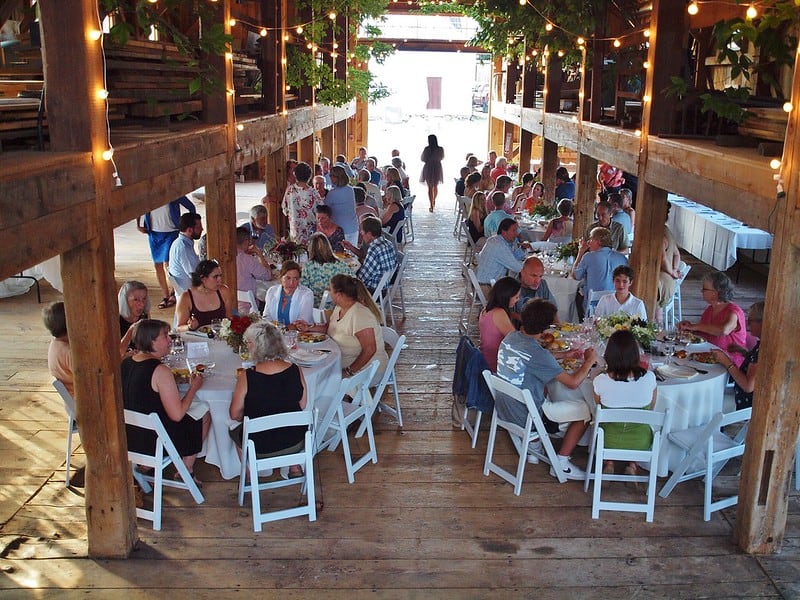 Saturday, September 9th @ 4pm – 8pm
Join us for an evening of delicious farm grown cuisine prepared by our chef Kelly Fahey. A Silent Auction will take place throughout the night with items donated by our talented instructors from 2023 including baskets, wall hangings, artwork, forged goods and so much more! All proceed will go towards our scholarship program.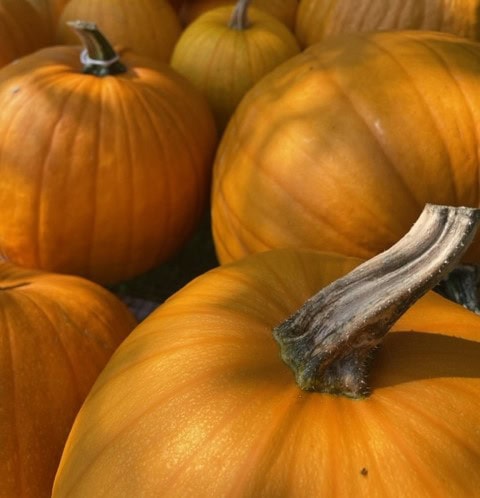 Sunday, October 8th @ 10am – 3pm
Join us for a day filled with autumnal delight! Come take a hay ride to the pumpkin patch, take part in a bobbing for apples competition, feast on our home made apple cider donuts and listen to a traditional folk band.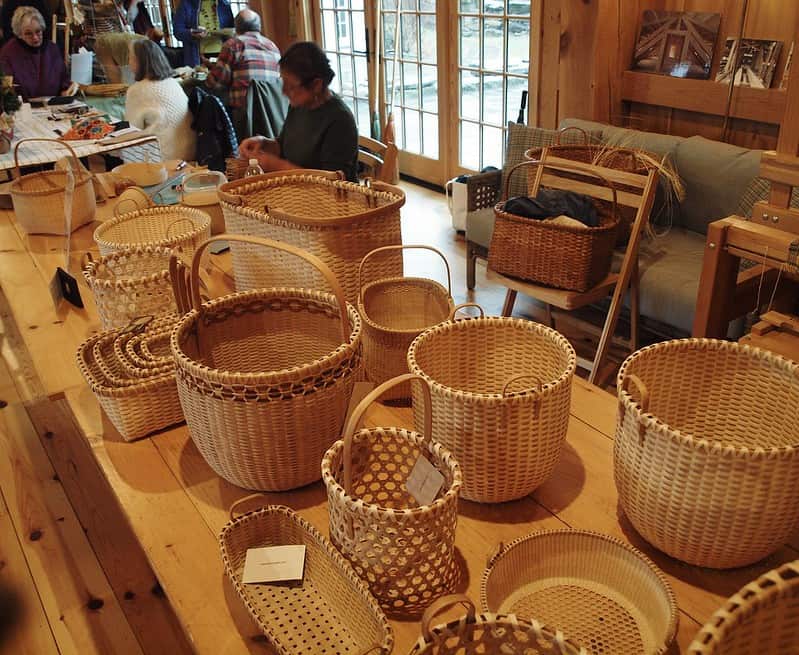 Saturday, December 2nd @ 10am – 3pm
Enjoy festive music in the beautiful Fifield Hall, watch our talented instructors demonstrate their craft and do a little holiday shopping while enjoying warm food and refreshments made with farm fresh ingredients.