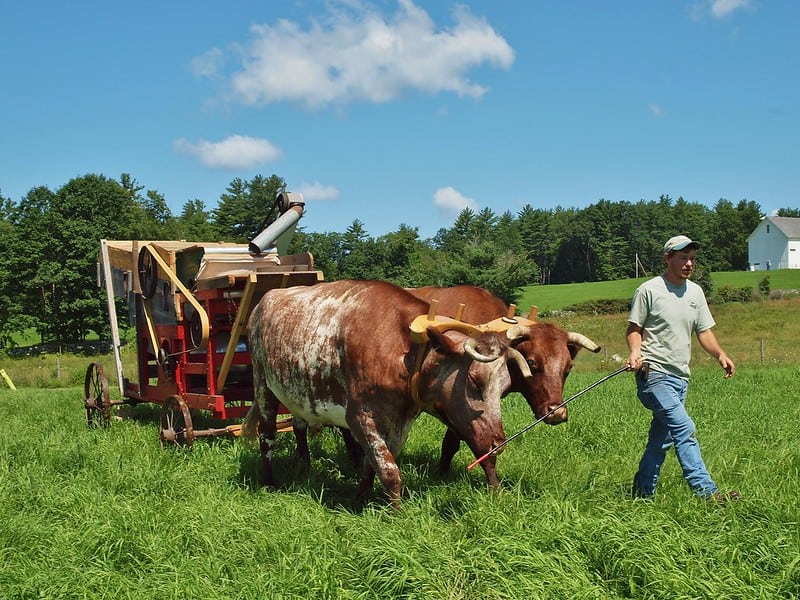 Sanborn Mills Farm's mission is to teach traditional crafts and farming methods while sustainably using its field and forest resources for its workshops and events.
Sanborn Mills Farm is a center for the renewal of the human spirit, a place to cultivate creativity and joy, and an anchor for our individual, collective, and shared experiences. SMF expands its traditional farming practices, including draft animal power, growing fruits, vegetables, animals, grains, trees, ornamental gardens, fiber, and other materials for use in making things. Remaining rooted in regenerative practices our products are used in our community. SMF teaches traditional crafts, farming with draft animals, and animal husbandry and the skills need to repair, maintain and run water-powered mills and is guided by a desire to achieve perfection through what can be accomplished by working with one's hands.
Diversity, Equity and Inclusion
In creating a community of craft and traditional farming enthusiasts we want to ensure that all people regardless of  appearance, gender, race, ethnicity, religion, sexual orientation, age, economic status or ability feel welcome and respected when at the farm.
We believe that there is inherent value in a diverse community and remain committed to expanding our offerings to communities that are currently underrepresented at the farm. This includes Black, Indigenous, People of Color (BIPOC) and people from the LGBTQ community. We will continue to work towards a more inclusive environment both by attending trainings and through self-education.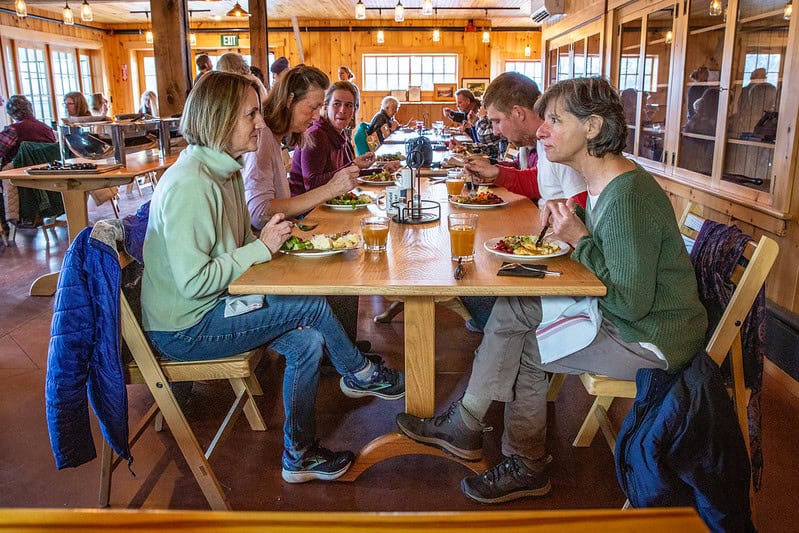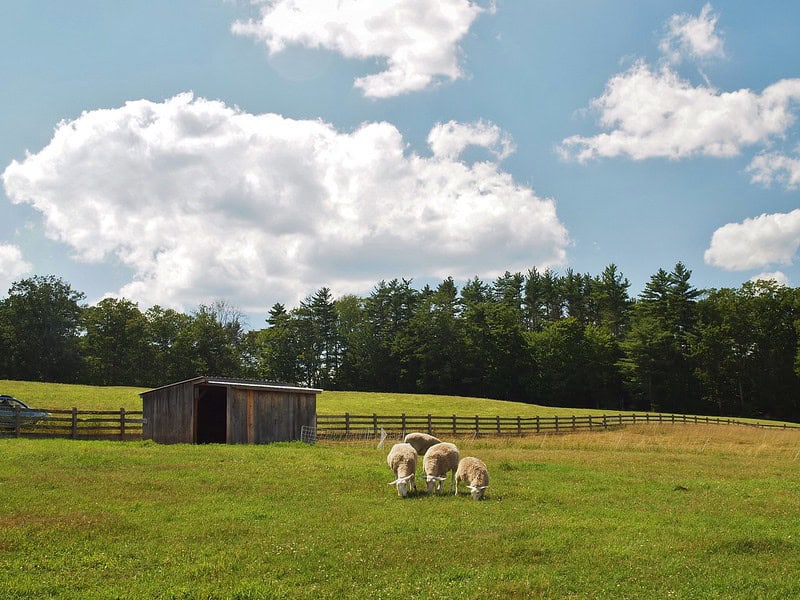 Sanborn Mills Farm is located on N'dakinna, which is the traditional ancestral homeland of the Abenaki, Pennacook and Wabanaki Peoples past and present. We acknowledge and honor with gratitude the land and waterways and the alnobak (people) who have stewarded N'dakinna throughout the generations.
Honor the past by understanding and investing in the site
Preserve our cultural heritage
Provide a road less traveled that includes a working connection to the land as an alternate career path
Respect animals for the work they do and the food they provide and embrace the obligations and responsibilities of care that partnering with animals entails
Aspire to mastery of craft
Respect differences among people without assigning values
All people deserve a good, healthy life