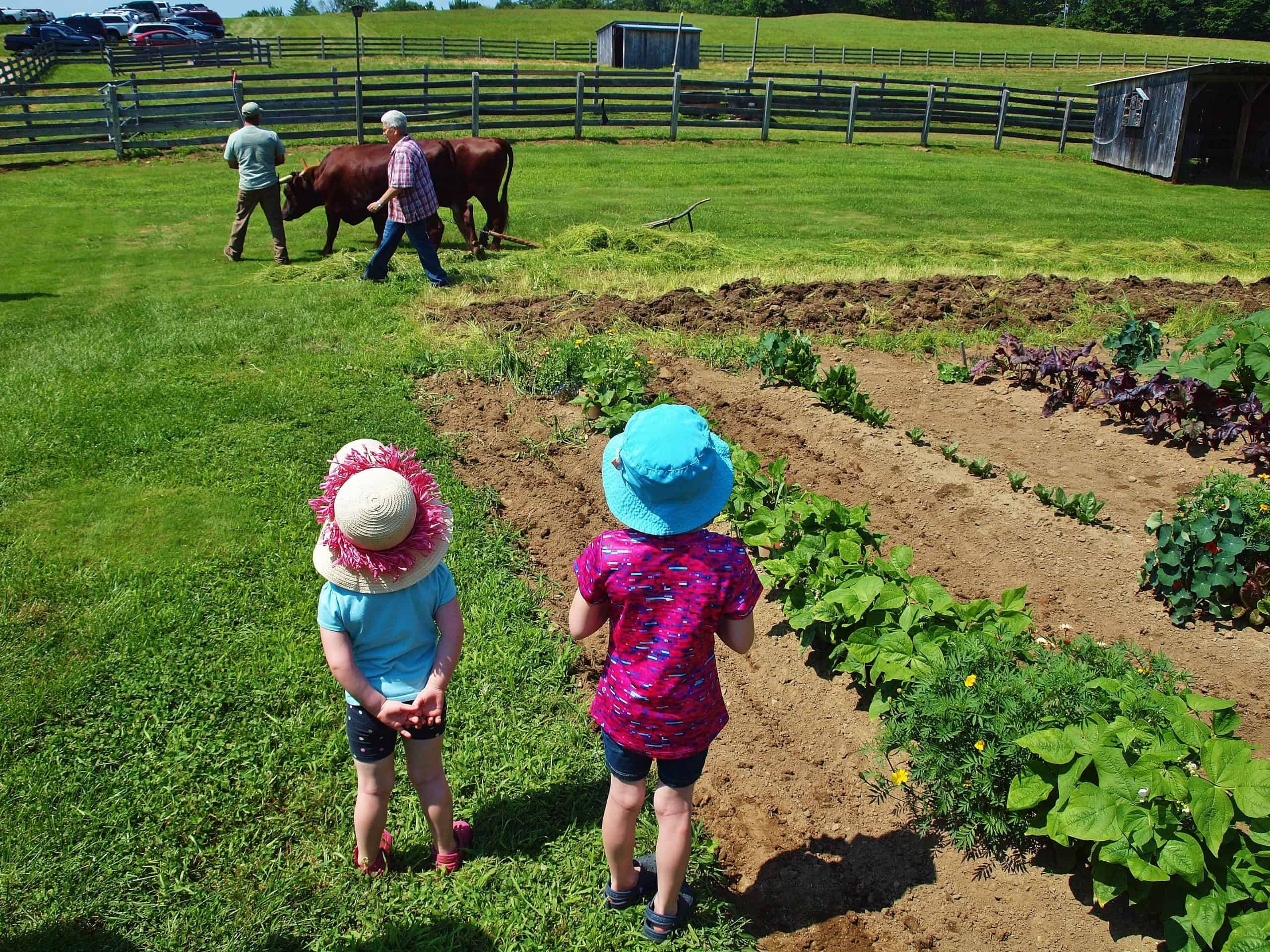 For those interested in visiting Sanborn Mills Farm, we offer the following options:
Visitors may view the farm from the public road at any time but are asked to keep out of all buildings and off the dams. 

We have several public events throughout the year. Check out our current calendar of events here.
We currently have pop-up community lunches twice a month from May-November. For current dates check here.
Group tours can be arranged for between 10 and 20 people for $10 per person and can last up to 2 hours.
Individual tours with or without a staff member must be pre-arranged by calling 603 435-7314. Unstaffed tours are not permitted to enter any building without a staff member. Staffed tours can be focused on a particular interest if requested ahead of time (the mills, the architecture, the gardens, the fields and forests, animal traction power, etc.).
Please remember there is still active construction underway at the farm and that it is an active working farm with animals and equipment often working close to the road. 
Best,
Colin Cabot & the Sanborn Mills Farm Staff