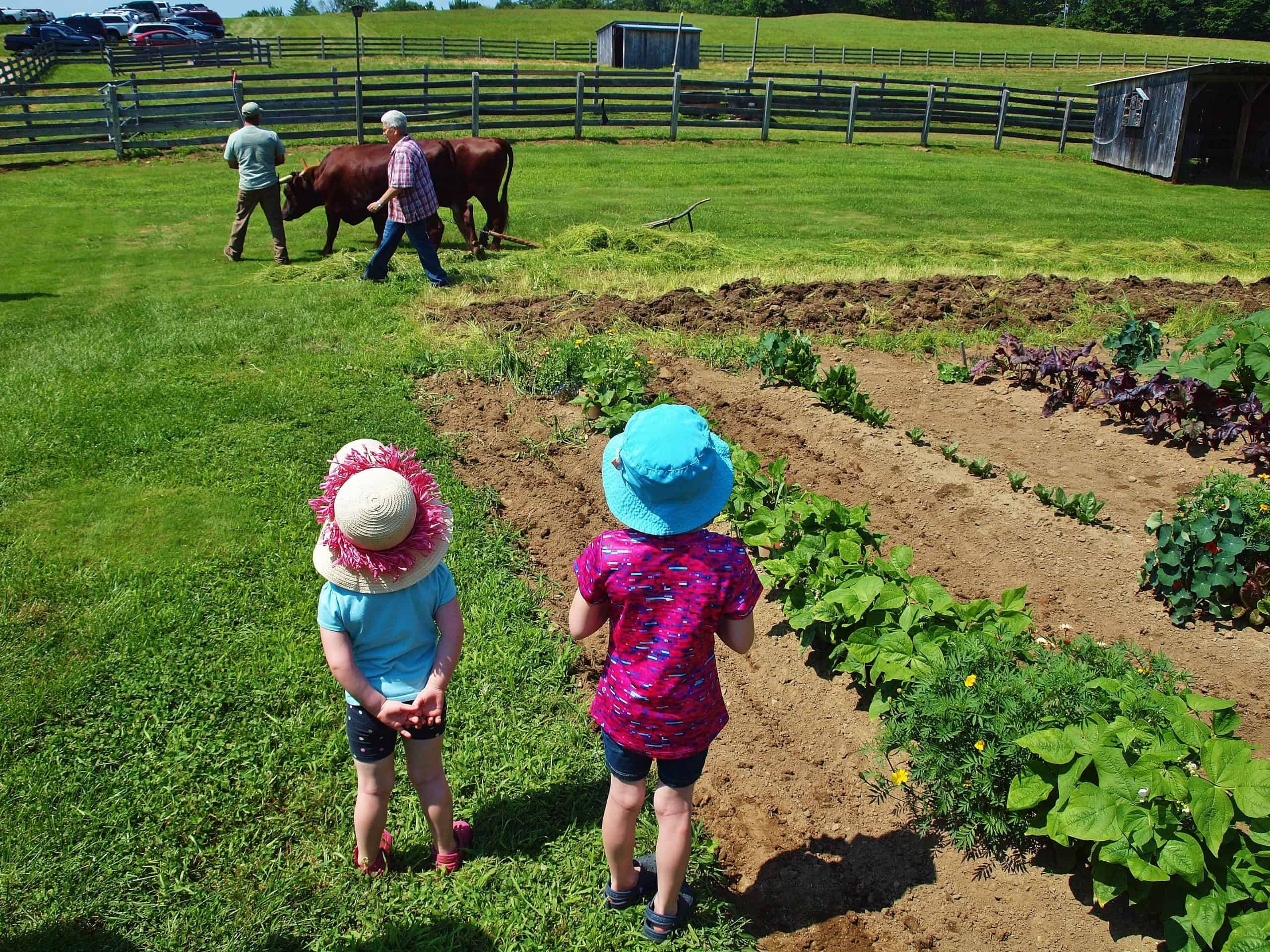 ,,Updated December 23, 2022
For those interested in visiting Sanborn Mills Farm, we offer the following options:
1. Visitors may view the farm from the public road at any time but are asked to keep out of all buildings and off the dams. 
2. We have an open house scheduled for Sunday, June 18th, 2023, from 10 to 3.  Both mills will be operating (provided we have enough water) and there will be demonstrations in all the other buildings including the Blacksmith Shops, the Wood Shop, the Loudon Grange, and the Sanborn Barn.  A contribution of $10 is suggested to be used the scholarship funds for workshop participants that have demonstrated need.
3. Group tours can be arranged for between 10 and 20 people for $10 per person and can last up to 2 hours.
4. Individual tours with a staff member (usually Colin Cabot, SMF's founder) can be pre-arranged and can be focused on particular interest (the mills, the architecture, the gardens, the fields and forests, animal traction power, etc.)
5. Individual tours without a staff member can be arranged with the office at the main house in advance by calling 603 435-7314 but visitors are not permitted to enter any building without a staff member.  A contribution box and guest register can be found near the visitor parking area.
Please remember there is still active construction underway at the farm and that it is an active working farm with animals and equipment often working close to the road.
If you would like to schedule a tour, please call Mary at the Farm office at (603) 435-7314.
Best,
Colin Cabot & the Sanborn Mills Farm Staff
Most summers, we host an Open Farm Day for neighbors, friends, and all those interested in the Farm. It's a great opportunity to see the Farm up close, visit our gardens and barns and mills, learn about working with draft animals, meet the staff and faculty, and enjoy some great food and company. Open Farm Day usually takes place on a Saturday or Sunday in July. 
Open Farm Day in 2023 will be held on Sunday, June 18.