An equipped timber-framed structure with coal forges.
Our studio is a timber-framed structure that has been adapted from a preserved cape. The studio now measures 18 feet by 33 feet. It houses four student forges and a teaching forge, each equipped with an anvil, vice, and quench bucket. Each student forge has the required tools needed for blacksmithing, including multiple weights of hammers and tongs, pokers, and a tape measure. The studio also has all the necessary shared equipment for smithing, including iron and steel, safety items, and community tools.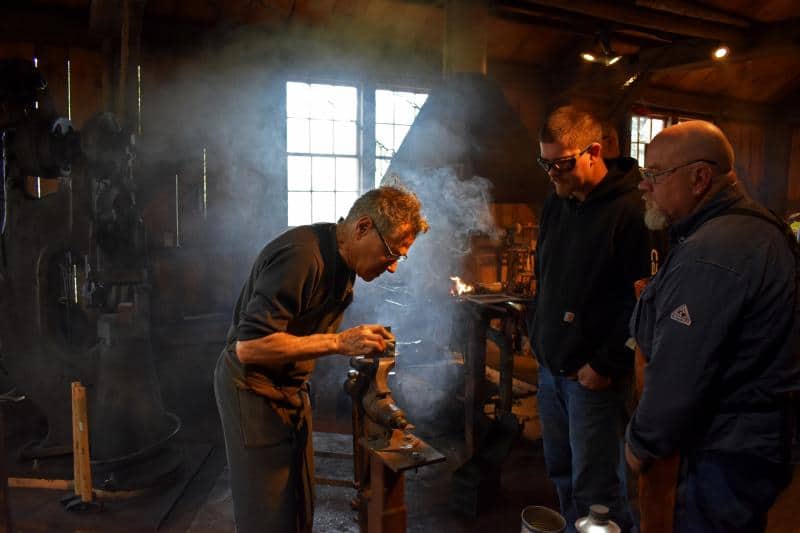 Blacksmithing workshops were the first traditional craft courses taught at Sanborn Mills. Now, over 15 years later, we continue to value the vital role this craft played in the everyday life and survival of New Englanders. We are dedicated to developing new blacksmiths through our diverse course offerings.
Working with a Coal Forge
All students will work with a traditional coal forge. Learning to manage the forge is a integral part of a blacksmith workshop here at Sanborn Mills. Students will learn to start a coal-fired forge, maximize draft, prepare and manage the coal-fuel, and distinguish the right temperature for the various forge processes utilized during a workshop.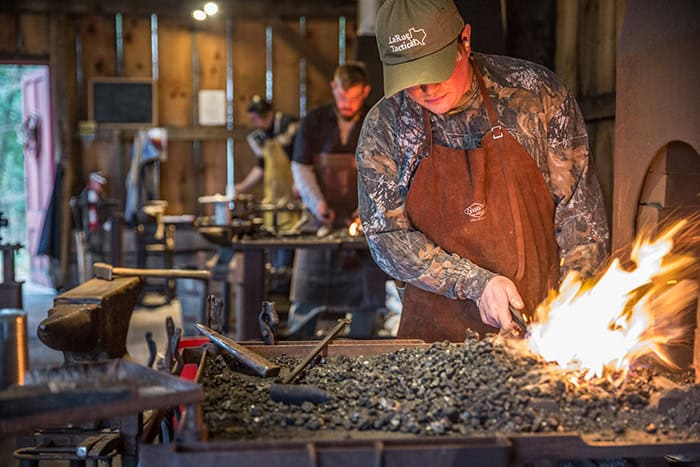 See Our Entire Workshop Catalog
Don't see the workshop you're looking for? Check the entire catalog.
Address
7097 Sanborn Road
Loudon, New Hampshire