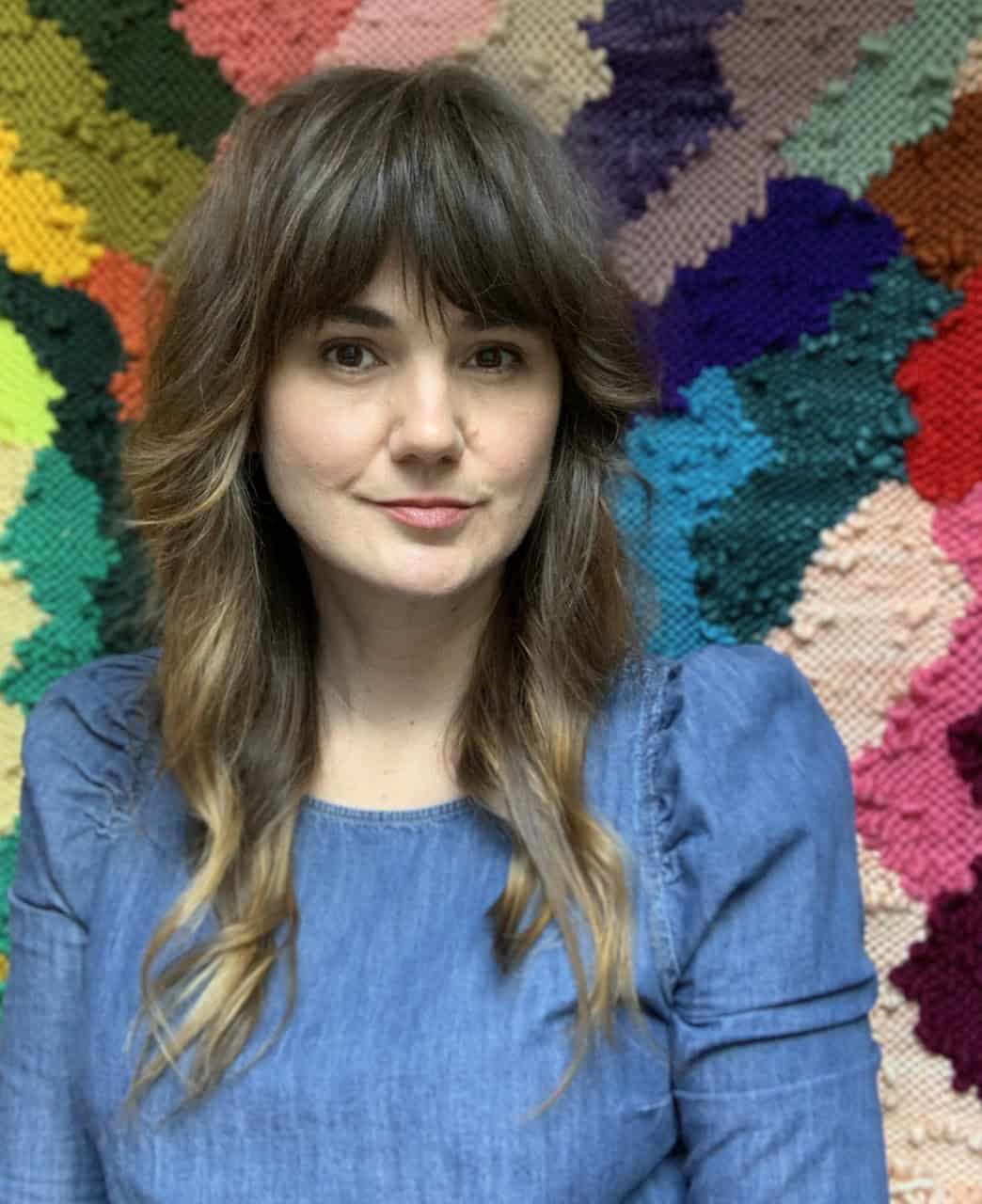 Bobbie Tilkens-Fisher
After the birth of my son in the summer of 2017, I experienced a strong desire to create. I decided to purchase a child's frame loom and taught myself how to weave. Anytime baby Milo would allow me to, I would pick up that loom and experiment.
I promised myself once I made at least ten solid weavings that I would buy myself a "real loom."  It didn't take much time until my collection of looms and fibers grew large enough to take over a spare bedroom in our Philadelphia home, becoming my first studio.  My former career as an antiques dealer had left me with a sizeable social media following that appreciated my new endeavor, and I began to get commissions for weavings.
Along the way, I found my voice as a weaver by only engaging in/with those techniques and fibers that I found pleasurable.  And by manipulating or plain out ignoring some of the traditions of tapestry weaving, I have arrived at a style that is all my own – sculptural, vivid and flowing.
I work primarily in merino wool roving – it is soft, fluffy and a pleasure to hold.  It can be finicky, so you have to be delicate with it.  I'm drawn to saturated color and can find inspiration in almost anything.  In fact, I often don't realize how something has amused me until after I finish a weaving and stand back to look at it.  Intuition is my guiding practice – I rarely have a clear vision of what I am going to create.
Today, I have dedicated my career to weaving and teaching others my craft.  I have studios in Philadelphia and Thomaston, Maine.
Address
7097 Sanborn Road
Loudon, New Hampshire 03307