Re-Opening Summer 2021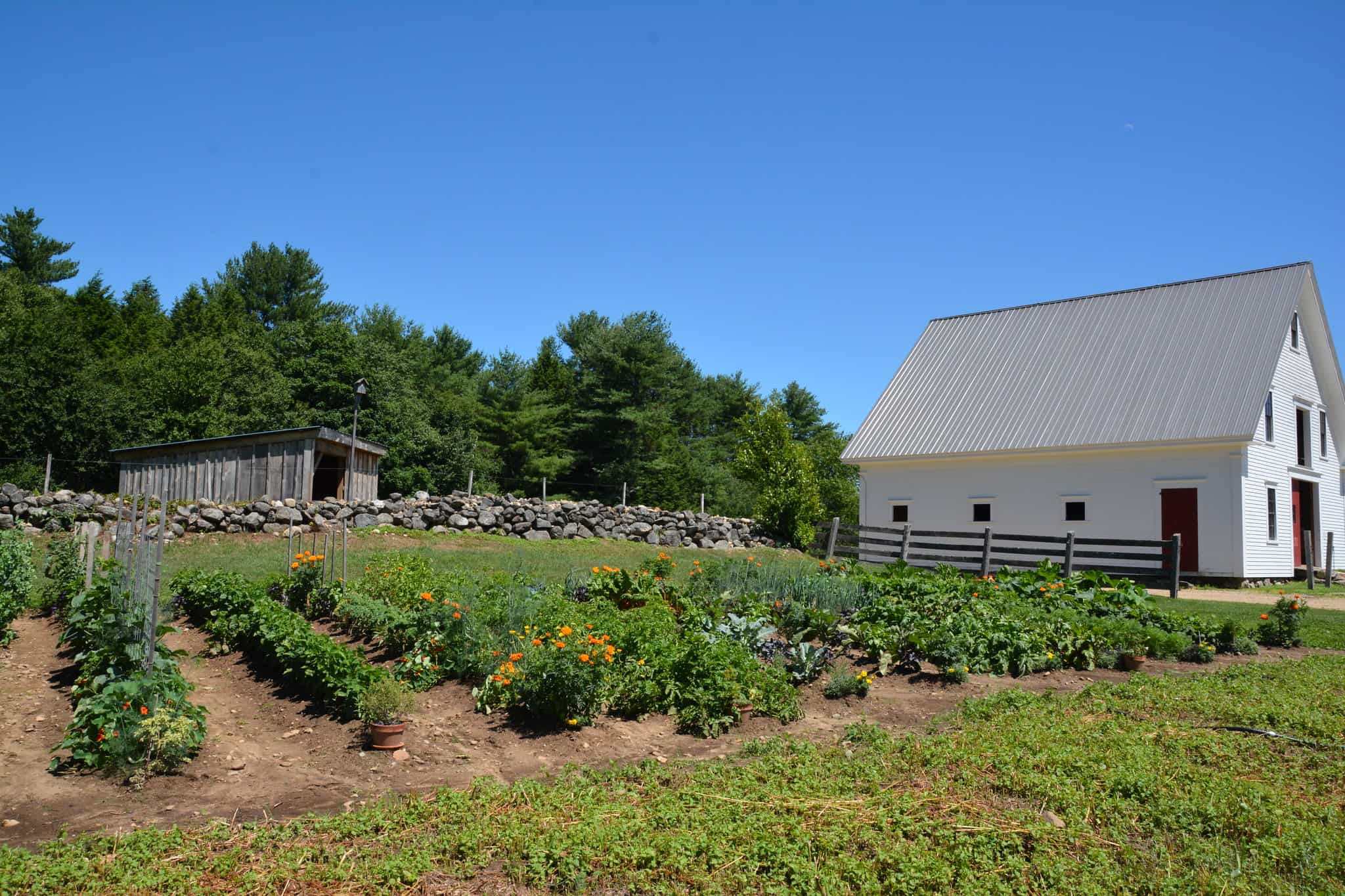 Sanborn Mills Farm will re-open to the public in July 2021. The level of risk of COVID infection is steadily dropping in Merrimack County, N.H., and to date more than half of the people in the state have been fully vaccinated. Given these positive trends, coupled with recently revised recommendations from the Centers for Disease Control and Prevention regarding the wearing of masks and Governor Sununu's lifting of statewide pandemic restrictions, we have decided to run blacksmithing workshops and outdoor workshops involving working with draft animals beginning July 1.
However, we will not hold indoor workshops in the Sanborn Barn, because it is still in use as the staging area and carpentry shop for the re-erection of the Loudon Grange and the new dye studio, which won't be ready to use until next year. With a modified reopening, we sadly had to cancel our Fiber Arts courses for this year.
Textile and basketry students, don't worry–we're coming back in 2022 with so much more for you! Next year, we will launch our new Natural Dye Studio with public programs, events, and a re-designed Fiber Arts program. Fiber farming, surface design, and bookmaking are just a few of the things you'll see next year. We're making the best of a difficult year by coming back in 2022 better and stronger. Stay tuned!
Registration for this summer's blacksmithing and draft animal workshops opens on Monday, June 7, at 9:00 a.m. EDT. You will be able register for individual workshops on each workshop event page. View the calendar here.