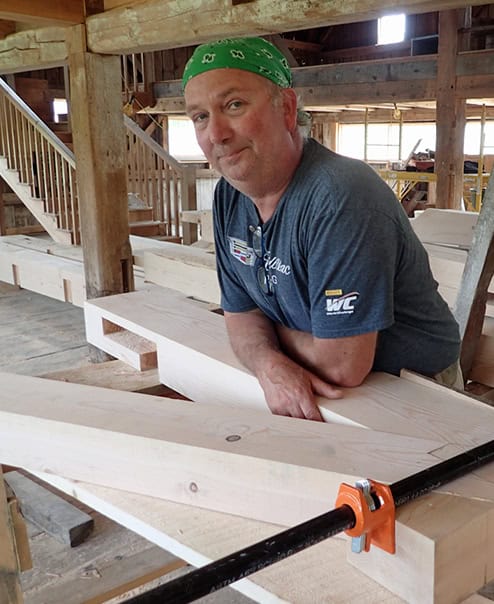 Kevin A. Schurman
As Manager of Infrastructure, Kevin oversees the many building projects at Sanborn Mills Farm.
Kevin has been with Sanborn Mills since 2000. Before joining Sanborn Mills Farm, Kevin spent over 30 years as a self-employed restoration carpenter working on projects on old homes, barns, and other buildings throughout the state of New Hampshire. He specialized in timber framing, historic windows, doors and interior work.
Kevin is also an experienced draft horse teamster and has worked with his own horses in the woods on his property in Pittsfield. As if horses and two dogs wasn't enough, he also has a camel
Originally from Long Island, New York.
Address
7097 Sanborn Road
Loudon, New Hampshire 03307